Clinic Report: Sally Cousins 1/8/18
I feel like I just rode with Sally last week when I saw the notice on the whiteboard that she was coming north again for a clinic. I had
so
much fun and learned
so
much from her last time that I signed up again.
No one was fully anticipating the bomb cyclone/arctic blast/whatever you want to call it, I figured I was made of tough stuff and played polo in 12* in upstate New York so I'd be fine.
I didn't really anticipate the amount of snow and wind New Jersey would get...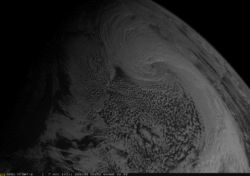 Or having to manhandle my car to get through the driveway to the barn that was unplowed...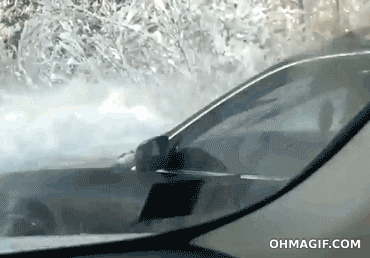 Or riding my horse that had two days off and two days of no turnout because of inclement weather...
WHEE
But I got it done. Indy actually got really good functional rides in the (frigid) days leading up to Sunday and I felt prepared if not numb going into the ring first thing Sunday morning. My car dial read 9*.
I left off my spurs to start because I figured Indy would be lit but oh my god, was he dead as dead could be. He was moving like a slug up to the jumps, stalling off the ground, and landing dead on the other side. I think the only reason he saw any success on the track was because he could just take less steps than every other horse.
I procured some spurs for the back two thirds of the lesson and he was much better. Unfortunately with him, it's very all or nothing; he's either farting off the ground with the gusto of a dead fish or rocketing to the moon over every jump. Rocket jump is scaring me a lot less lately though, probably because I'm finally getting used to it.
Sally reiterated a lot of what we talked about last time, and picked after my heels and occasionally yelled "BE MICHAEL JUNG" as I approached a fence. It was good because this lesson wasn't so much building new principles but building on things we had worked on last time.
She commented that he looked much straighter this month, and also that I had the wrong horse for the exercises we were doing. The turns were extremely tight, and one line included a long-ish four stride to a bounce. The only way I could make the striding for most of the lines was by trotting in, but Indy was incredibly game and tried his little heart out. Tiny turns in the indoor are not our friend, but he's quickly learning that he should probably check in with me when we land instead of tally-ho-ing off into the distance.
Of course one line he tried to leave an entire fourteen foot stride out, and when I said no he did an epic lead change but stayed earthbound for the last step.
Overall it was a solid lesson, I had excellent affirmation that I'm on the right track. I just really enjoy riding this horse. He has a heart of gold but is the most athletic thing I've ever sat on. He has no idea where his legs out but tries so hard to do what I'm asking him. I have such a blast jumping him, probably more than any horse I've ever ridden.
Now if only spring would hurry the heck up and get here...
is that... sun? and non frozen arena dirt???