Training Update - Dressage
If you ride for any amount of time you're going to end up with some emotional baggage.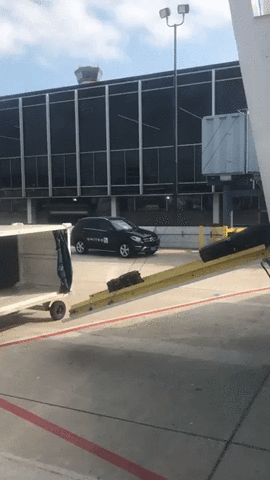 In the beginning riding is about learning how to do things. After a few years, a couple hundred lessons and a dozen or so falls, you learn how to do things. Then riding becomes about learning how to overcome your emotional baggage and crap habits to do things right.
I know how to deal with a horse that's stuck behind my leg. Drop everything and make it all about forward. I don't care where the horse's head is, or their balance, or their steering. Go straight and go forward. Stickiness is in the horse's natural repertoire of evasions; going fast didn't work so maybe going slow will work. It was one of Runkle's favorites. When the horse isn't moving off my leg, the natural escalation ends at a touch of encouragement with the whip. That's when I feel the brunt of my emotional baggage.
When Runkle refused to move off my leg I had to smack him, and I knew he would buck. He would buck like a sandy towel being snapped to shake it off. Eventually I got used to it, and he would be 100% perfect after, but I dreaded it.
Fast forward to Indy. He gets the same grumpy, labored trot. I have to use my stick to get him to respect my leg but I'm scared. I put both reins in one hand, take my stick behind my leg, and freeze. What if he bucks, the chicken in me whispers. He's almost 18 hands, you'll bash your head on the rafters even if you stay on. This horse has bucked with me ONE time, and never from being smacked. Despite that, fear would win. I'd back away from the ledge and let him stay stuck behind my leg.
While I was on break for Christmas he went into boot camp with my trainer, who said he didn't lag behind her leg. I came home and he knew it was me on his back again. He knew I was reluctant and slowed to a crawl. So I reached behind my leg and smacked him.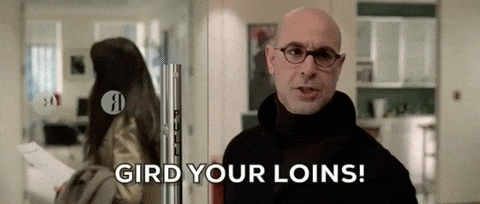 He jumped into a nice forward trot. That was it. He didn't buck. He pinned his ears for a second, gave up and trotted off. I felt like a total mug. At least my horse is kind to me.
Now that I've gotten over my (totally irrational) fear that my horse is going to rodeo dump me, dressage has progressed brilliantly. I've spent the past few rides working on coaxing him forward and into the outside aids. I started with no contact on the outside rein at all, letting him have as much space as he wanted so long as he came off my inside leg as requested.
I didn't pick up the outside rein again until he did. He found it one day, waiting for him, and relaxed into it. Suddenly I reached that nirvana of connection. He was strong and steady in both reins but I wasn't holding up his front end at all. He was coming with such steady, even power from behind that I could feel each footfall as clearly as if I were walking. His hind end marched and the energy travelled straight from his hind feet over his topline and into my hands.
It's not a feeling I've gotten very often. And never with a horse so young. It makes me excited for every dressage ride.
And there you have it, the Kinder surprise to today's post. Me, excited. About dressage. What a world we live in!!