What's in Your Feed Bucket?
I want to preface this post by saying I'm not intending it to be a be-all end-all opinion, and more that I want to open up a discussion I wish I had had before.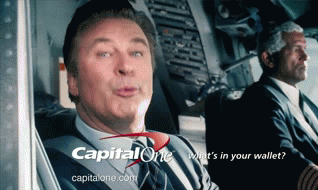 I've been riding since I was about five years old, and I never gave one thought to what any of them were eating. Horses eat hay and some type of grain which varied depending on the fanciness of the barn and fatty points of the horse. When I first started riding there was almost no variety to what we fed, literally scooping a can of corn for meals.
Now things are more complicated - every grain company comes out with a different kind of inventive food. High sugar, low sugar, high fat, protein, sport, mare, senior and every combination in between. I've had horses on buckets of grain and beet pulp, with different additives for calmness, shiny-ness, hoof strength and fat. I didn't personally know anything about it, but someone knowledgeable and in charge did and that was enough for me.
Spice and his hay pile
When I started considering my own diet, it made me curious about what I'm putting in my horse's body. That curiosity reached a peak when I brought Spicy home. One thing TPR talked about when I was initially interested in him was the program, and how the horse I adopted would only stay that same horse if I kept him 'in the program'. None of the horses at TPR, who are all Thoroughbreds, get grain. One is even competing at 3rd Level, and he doesn't get any grain. What is this sorcery?
Well... horses are designed, spoiler alert, to eat grass. That's it. Humans give them grain because we complicate their lives; we ask them to work, live inside, and do other non-horsey things they didn't evolve to do. I realize this is obvious but stick with me, the punchline is coming!!
Exhibit G: for grass.
Grain typically has a couple of main components, the biggest being fat and sugar (including starches). Sugar creates the obvious problems of hyper horses, like kids on a sugar high. Over consumption of sugar isn't just a human problem. Sugars in grain are just as bad for horses. It creates
obesity leading to laminitis
,
an increase in gastric ulcers
and even
insulin resistance
.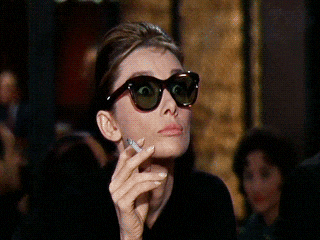 When I had skinny horses, they got grain with very high fat contents (over 20%) which makes sense... for a human. The problem with horses is they're designed to process forage not fat, so frankly a lot of those fats they're just going to poop right out. Horses don't have gallbladders, which is the organ in some mammals that stores bile to digest fat. That means when you give a horse fat, their other organs (particularly the liver) will have to learn to work overtime to process the fat you're giving them.
Once they process the fat the best they can, even then it isn't going to guarantee weight gain. They typically don't spend all day sitting in front of a computer or TV like people do, allowing that fat to stick to their ribs. It becomes energy and they gallop it off like idiots.
That all sounds terrible, but everyone's feeding their horses grain so there must be some kind of perk, right? The perk is, grain is more convenient. It's almost always cheaper than hay. It's easier to store and easier to procure. If you have your horse on a 100% forage diet, which is the only thing they're designed to live on, you better have some massive lush pastures or be ready to buy and store truckloads (and truckloads) of good quality hay.
Young, fit horses like Thoroughbreds do play, but giving them the equivalent of 45 Poptarts and sending them on their way isn't going to help them settle.
If your horse is skinny, it does take longer to put weight on. But they don't lose it when you try to wean them off the huge amounts of grain you're giving them. As someone who went through two rounds of gastroscopies and 60 days of Gastroguard and sucralfate, let me tell you that's not a journey I'd undertake on a horse that wasn't insured (Indy is actually going through a THIRD round of 30 days of ulcer treatment at his new home).
grazing was hard for him, k?
Do some horses need grain? I'm sure there are. Just like some horses need shoes and some are fine barefoot and that those needs can change over time. What I am realizing is there isn't as much of a prevalence of horses that need grain as I thought.
Right now, Spicy is eating all the hay I can keep in front of him, aided by a hay net. For his meals he gets
forage extender
,
Grow n Win
(a ration balancer for vitamins), and a handful of alfalfa pellets.
My two loves.
I'm extremely pleased with the horse I have. He is calm, focused, and not
too
spicy.
Pun totally intended.