Spicy's December Favorites
I enjoyed doing this a few months ago like a 'mini review' of things that have been working for us. Coming into the new year I'm going to try and keep up with it more consistently. Famous last words.
Shires Blanket System
This is the third year I've had to buy a bunch of new blankets (why did everyone have to be different sizes...) and I'm more than over it. Blankets are definitely my least favorite horse thing to buy.
Jen
has positively reviewed the Horseware liner system so I went in a similar albeit cheaper direction. I got the following three blankets for Spicy:
100g Combo Neck
(Side note, this is only $60 right now and it's a really nice blanket)
100g Liner
0g Sheet
snug as a bug in a rug
literally.
At first my barn owner wasn't into the idea but one day she unlayered Spicy by pulling the liner out like a magician pulling a tablecloth out from under place settings and then she was sold.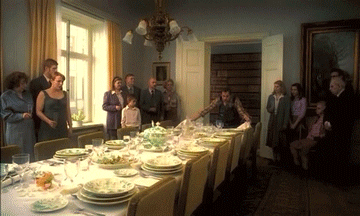 These blankets appear to be very durable, fit great over Spicy's giant withers without rubbing and are waterproof. They seem to be true to size (he measured around a 78" and the 78" fits perfectly). The tail cords are the nice PVC covered kind and the fronts are either T buckles or snaps. Overall this is an inexpensive but quality 'in' to the liner system.
MagRestore
After my really insane lesson with CC (all the way back in October...) she suggested putting Spicy on this brand of magnesium to see if it helped with a couple of symptoms he had. There were a few things that made me think he might have a magnesium deficiency, particularly his insane flinchy-ness and the fact that he worked up not down. It was at the very least worth a shot.
I was pretty heavy handed with the loading dose to start, which Performance Equine suggests maintaining for 7-10 days. On the 10th day I noticed a change in him. His spooking definitely didn't
disappear
, but he no longer acted like he was partially blind and afraid of his own imaginary shadow. More recently, I've noticed him settling more as the ride progresses. He might start out really silly on the lunge or under tack, but eventually he settles into a rhythm now. He's currently getting one scoop twice a day, I'm hoping eventually he can come off it but I might not tackle it until it starts warming up again!
Basic Training for Horses DVD
This was Sara's Christmas gift to me and omg, it is THE BEST. It's something I never would've bought for myself which is the very definition of an excellent gift. Based on yesterday's ride, I'm not actually sure if this can count as Spicy's favorite because I think he found the exercise I gleaned from this DVD really difficult :D
These DVDs are geared towards the training of the 4, 5, and 6 year old horses. While Spicy is none of these (he's turning 13 soon) I actually found the exercises and advice super applicable. Honestly, even if your horse
isn't
green there are little nuggets in these DVDs that will help make your horse stronger and more capable.
So far I've just watched through all three videos once, but I find myself wanting to rewatch them again already so I can take notes. There are diagrams on how to set up Ingrid's famous cavalettis and gymnastics, and the narration is super soothing. It actually gave me a surprising amount of confidence and resulted in the most productive week of training for me and Spicy in awhile.
The DVD isn't just four and a half hours of Ingrid riding perfectly either. Some of it is her taking lessons and competing, her husband riding a really sassy four year old, and a student riding a very exuberant Thoroughbred eventing prospect. Seeing people and horses who are messing up and how she corrects them is insightful. Frankly, it also made me feel a lot better. Horses are going to be horses, some days Spicy is incredibly spooky and isn't paying attention to me at all. That's impressive considering I'm
on his back
. I worried that it was a permanent shortcoming with him or lack of ability on my part, but watching people with vast resources beyond my own having the exact same issues just kind of pointed out that it's always the same shit, different day, no matter where you're standing.