Road Well Traveled
I've had to branch out about what I'm writing.
I'd say this blog was initially a training journal about my journey with Runkle. It was a place to jot down my microscopic victories and share what worked for me. It turned into something else, of course. Mostly it turned me on to this weird, big, very embracing e-horse community that's allowed me to get even more involved in the sport and given me a lot of courage. It's big. Bigger than I thought it would ever be when I started.
Got a dose of pony'tude
not shown in this picture: alli letting me put my foot on her ass
because I couldn't get my boot off
Why do I have so many great pictures with Austen???
We may never know.
The training journal aspect isn't really coming to me with Spicy. I still keep my own
personal log
every day, every ride. I still want to relish my small horse training victories. But while Spicy is very different from Runkle and Indy, I still find myself travelling the same well worn path that I have before.
The downside to starting over with yet another green horse is I'm tired of putting all this time and energy into transitioning an animal from wide-eyed track broke to an upstanding dressage-ing and jumping citizen. I really have to teach contact, again? Steering? Canter departures? I think good canter departures are my least favorite thing to teach because I myself am so bad at them. I rode at a hunter barn too long, my instinct is to throw my upper body forward like Pocahontas diving off a cliff.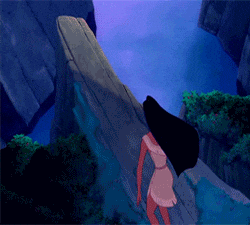 CANTER!!!!!!
The upshot however is I get to experience teaching a horse to jump again. And that doing the green horse thing twice in quick succession means I'm better (and faster) at it this time around.
But what the hell do I write about?
Because
I'm
doing
all
the
same
things I
did before
. Yes, Spicy is the most sensitive, pressure averse horse I've ever worked with. He's also the most closely bonded to me. That could make him more difficult... but it also makes it extremely easy. I had to desensitize him to a dressage whip. That wasn't a whole day of training but more of an extra step before I could pick it up and use it when I rode.
I guess this was a long entry to say, you're not missing anything by me not writing every cross and victory we've bore since I brought Spicy home. It's a road already very well traveled.